Accommodations
The White Sands
1205 Ocean Ave Point Pleasant, NJ 08742
732-899-3370

The Bentley Inn Bed & Breakfast
694 Main Ave, Bay Head, NJ 08742, USA
732-892-9589

The Grand Victorian Spring Lake
1505 Ocean Ave Spring Lake, NJ 07762
732-449-5327

The Inn On Main Hotel
152 Main st Manasquan, NJ 08736
732-528-0099

The Ocean House
102 Sussex Ave Spring Lake, NJ 07762
732-449-9090

The Beacon House
100 & 104 Beacon Blvd Sea Girt, NJ 08750
732-449-5835

The Breakers on the Ocean
1507 Ocean Ave, Spring Lake, NJ 07762, USA
(732) 449-7700

VRBO
VRBO specializes in vacation home rentals. You can also find excellent homes for rent in the area that will sleep as few as 1 or as many as 26
When renting a home, we suggest that you do so as close to the events as possible

The Chateau Inn and Suites
500 Warren Avenue, Spring Lake, NJ, USA
732-974-2000 | info@chateauinn.com

AirBNB
Airbnb specializes in home/apartment/condo rentals of all kinds. You can find excellent options for rent that will sleep as few as 1 or as many as 26
When renting a home, we suggest that you do so as close to the events as possible
Travel and Transportation
Lyft
We have set up a Lyft Event promo code for Saturday, May 18th.
The code will be valid from 4PM on Saturday to 1AM Sunday.
Please download the Lyft app on your smartphones, select promos from the menu on the left side of your screen and enter our code:
THECARPETTOS518
Newark Liberty International Airport
3 Brewster Rd, Newark, NJ 07114, USA

Ridesharing, limo service and car rentals are all options for this 1 hour drive from the airport to the wedding destination. NJ Transit trains are also available from Newark Airport to Bay Head Station; expect ~2 hour train ride.
Pennsylvania Station
New York, NY 10119, USA

From New York Penn Station it is a 2-2.5 hour train ride to Bay Head Station or a 75 minute car ride to Bay Head.
Where to Eat
Muellers Bakery- Breakfast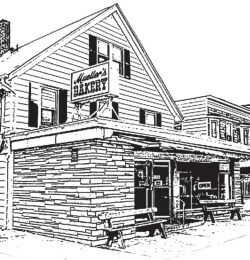 This is the best bakery in town! Be sure to stop by for a coffee and piece of crumb cake - you won't regret it.
Groom's Must-Have: Powered Crumb Cake
Bride's Must-Have: Blueberry Scone
Address: 60 Bridge Avenue, Bay Head, New Jersey 08742
Hours: Tuesday – Saturday 6:30am – 6:00pm & Sunday 6:30am – 4:00pm

JOE LEONE'S- LUNCH

Our FAVORITE sandwich spot! You can find us frequenting the Sea Girt location, but the Point Pleasant location is the main store. Try the mozzarella and the beer cheddar spread!
Address: 510 Route 35 S, Point Pleasant Beach, NJ 08742 or 527 Washington Blvd. Sea Girt, NJ 08750
Charlie's of Bay head- Lunch or Dinner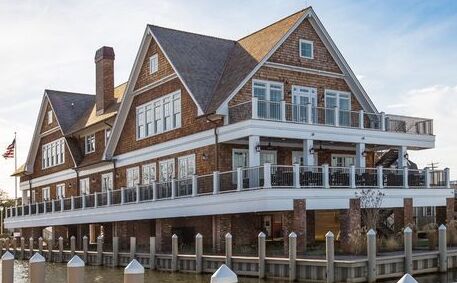 Enjoy a fun cocktail, glass of wine, one of the 20 beers on tap or some great food at this new Water-front American Restaurant and Bar.
Address: 72 Bridge Avenue - Bay Head, NJ 08742
Hours: Dinner Monday – Saturday, 4PM – 11PM | Dinner Sunday, 3PM – 11PM | Lunch Wednesday – Sunday, 11:30AM – 3PM
Theresa's South- Dinner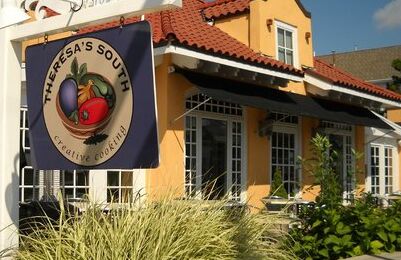 Local sit-down Italian eatery. Known for homemade pasta and variety of seasonal specials. BYOB.
Address: 530 Main Avenue, Bay Head, New Jersey 08742

Hours: Thursday & Sunday 5:00pm - 8:00pm, Friday & Saturday
5:00pm - 10:00pm
HOFFMAN'S ICE CREAM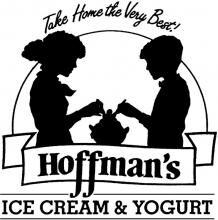 Homemade ice cream made on premise, can't beat it!
Bride & Groom's Favorite: Fudge Mint Cookie
Address: 800 Richmond Avenue, Point Pleasant, New Jersey 08742 or 569 Church Street, Spring Lake, New Jersey 07762

Things to Do
The Beach
Weather permitting, we encourage all wedding attendees to hit the beach. Since our wedding weekend is during the off season, beaches are open to the public, and no badges are required.
Shore Riders Bike Rentals
405 Arnold Ave, Point Pleasant Beach, NJ 08742, USA

Live like the locals and rent a bike for a fun way to get around town for the weekend.